The Blue Bicycle
In 2005, we took a leap of faith and opened our doors.  And here we are; a chef owned and operated 68 seat restaurant in an unpretentious setting. We are not a place to rush in, feed face, and hurry back to the rat race.  We are a place to relax, reflect, and rejoice in the company of your favorite dining companions.
Bistro-  A small restaurant serving moderately priced, simple meals in a modest setting… Yup, that's us!
View Menu
Reservation
Chef Guy's culinary start comes from helping his mom at the kitchen stove.   If he is in the kitchen with his sleeves rolled up, he's home.  Hospitality was not his first gig, and while toiling in the business world, he always threw the best dinner parties.
He left that business world behind to start at the very bottom of an old Atlanta landmark—The Abbey—and never looked back.
He cut his teeth in the private dining club setting where versatility was key, and the French basics help balance the flavors of every dish.  Local farmers can come calling and find his kitchen door open to whatever they have to offer, and his values are seeded deep with responsible sourcing.
When not in the kitchen, you'll probably see him pedaling his black bicycle to or from work; the blue one rests in the dining room.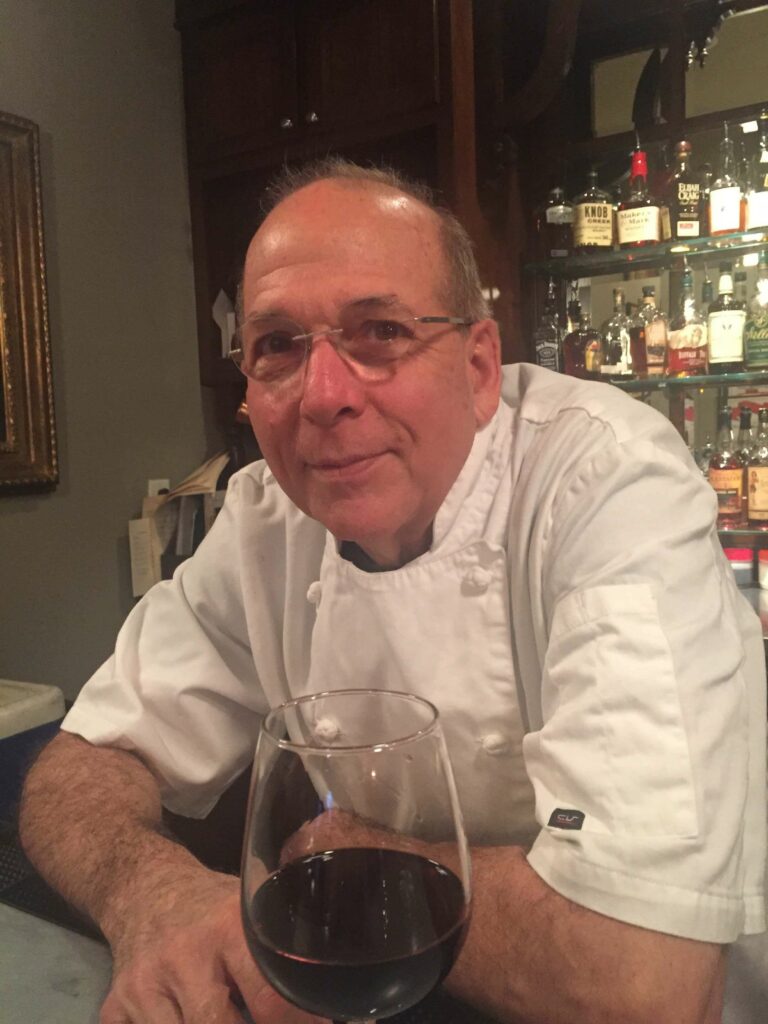 Fresh Ingredients. Tasty Meals.
Our seasonal selections are peppered with local fare and built with a conscience.  You will find something for both the cautious and adventurous diner on an eclectic menu that leans toward French with a southern accent.
"Absolutely fantastic. Menu options, on point. Ambiance, on point. Beverage selection and craft cocktails, no flex zone. Seriously worth coming back to, and we shall."
Jarod Madinger
"An Amazing little gem hidden away from Georgia… The Blue Bicycle is worth the drive. We had drinks at the bar and dessert, which were amazing. The chef is always coming up with new ideas and plating… Be sure to make a reservation or you might miss out!"
Raef Wyatt
"Fantastic gem in North Georgia. The ambiance was great, service excellent and the food was outstanding. You have got to try this place. You will not be disappointed."
James Metzger
"Come, relax, eat, and enjoy"
"The Blue Bicycle is a bistro in the true meaning of the term: a small restaurant serving moderately priced, simple, but exquisitely prepared meals in a modest setting. It's not a fast food joint; come, relax, eat, and enjoy."
Selden Deemer
"We see more pickups in our future!"
"We are so impressed with how the folks at Blue Bicycle are responding to the lockdown with their take out service. We've been watching their Facebook posts with their daily menu updates, specials and especially love the videos they put together with mixology instructions. Last night we had the most fantastic gumbo along with freshly baked baguette and a mason jar of their freshly made strawberry/lime shrub that made the best margaritas. We see more pickups in our future!"
Ken Ferguson
"We love the blue bicycle!! The menu is exceptional, but the food is remarkable. We always enjoy our time at the special restaurant where you feel at home every single visit. Thank you to the staff who are always so sweet to us and the the Chef!! A real treasure right here in North Georgia!"
Candace M Williams PC
Keep Yourself In 'The Know'
Our newsletter will fill you in with the most up to date information, from menu changes to featured dishes. We will also send you a little something for your birthday and anniversary!
TUE – THU
11:00am – 9:00pm

FRI – SAT
11:00am – 10:00pm